Scientific publications of the department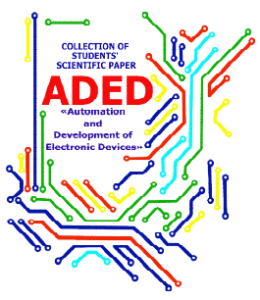 Collection of student research articles «AUTOMATION AND DEVELOPMENT OF ELECTRONIC DEVICES»
The collection contains scientific articles of students of the Department of Computer-Integrated Technologies, Automation and Mechatronics (Citam) of Kharkov National University of Radio Electronics, Department of Information Technologies of Electronic Means (Italy) of Zaporozhye National Technical University and Department of Electronic Devices (EA) of Kremenchug National University. M. Ostrogradsky students in the following specialties: 151 Automation and computer-integrated technologies, 172 Telecommunications and radio engineering, 171 Electronics and 163 Biomedical engineering, first (bachelor), second (master) levels of higher education. Articles are provided in the author's edition. In order to enhance the scientific work of students, as well as taking into account the interest and support of this event by a number of leading ZVO of Ukraine, the publication of a collection of student scientific articles "Automation and Instrument Making (ADED)" is recommended by the Scientific and Technical Council of KNURE for publication on an ongoing basis 2 times a year.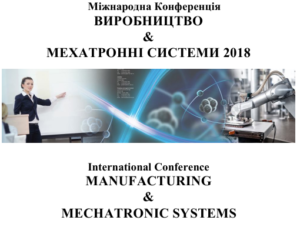 INTERNATIONAL SCIENTIFIC AND TECHNICAL CONFERENCE   "PRODUCTION & MECHATRONIC SYSTEMS" (M & MS)
  The compendium contains theses of reports on current trends in the development of technologies and means of production and mechatronic systems, best practices and their implementation in the eyes of industrial automation systems and production management; system engineering; CAD / CAM / CAE systems; mechatronics (electro-mechanical systems, electronic tools of control systems, mechanical CAD systems) robotics and means of intellectualization; MEMS (modern materials and manufacturing technology MEMS) and components and technologies for automation of production, processing and transportation of oil and gas.